Democratic U.S. Rep. Patrick Murphy is challenging U.S. Sen. Marco Rubio, the Republican incumbent, for one of Florida's Senate seats. On Oct. 3, Murphy claimed that Rubio had been actively blocking the Development, Relief and Education for Alien Minors (DREAM) Act, a bill that would grant legal status to undocumented immigrants who came to the United States as children.
According to Murphy, Rubio doesn't support granting a pathway to citizenship to these individuals known as "Dreamers."
"He is now blocking this legislation," Murphy told WESH TV in Orlando. "He doesn't want Dreamers. He doesn't support a pathway to citizenship for those children and wants to deport them."
There are three parts to Murphy's claim — that Rubio is blocking legislation, that Rubio doesn't support a pathway to citizenship for those children, and finally, that Rubio wants to deport these children.
In order to verify Murphy's first claim, the Observatory checked into actions Rubio has taken on immigration.
The term "Dreamers" refers to undocumented immigrants who entered the country when they were children under the age of 16. In the 2010 Florida Senate race, when the proposal was before Congress, Rubio said he opposed the bill during a debate in September 2010. The bill would have granted temporary legal residency to high school graduates attending institutions of higher education or serving in the U.S. military for at least two years.
But Rubio never had the chance to block the DREAM Act. In December 2010, before Rubio took office, the Senate failed to break a filibuster, killing the DREAM Act.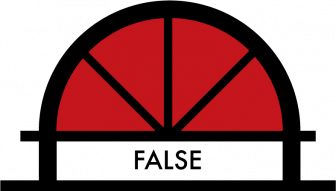 The first part of Murphy's claim does not hold up and The Observatory rates it as false.
The second part — that Rubio does not support a pathway to citizenship — is a different story.
While serving in the Florida state Legislature, Rubio co-sponsored legislation that would have allowed undocumented immigrants to pay in-state tuition for state colleges and universities in Florida.
This did not include a pathway to citizenship.
In 2011, Rubio began formulating his own version of the DREAM Act. That legislation did include a pathway to legal residency for Dreamers — but not citizenship. It passed the House of Representatives but failed to get through the Senate.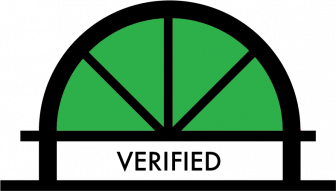 Murphy's claim that Rubio does not support a pathway to citizenship for Dreamers is verified.
When it comes to the deportation of Dreamers, Rubio is very clear.
"I've said repeatedly I want to help these kids. I think these were kids who were brought to this country by their parents when they were very young; they were high academic achievers and want to go to college and contribute to America's future or serve in the armed forces," Rubio told Politico in 2011. "And I think helping them would be good for America. I do want to help them; I just don't think the (Democratic-proposed) DREAM Act is the right or best way to do it."
Rubio's version would have shielded Dreamers from deportation.
Currently, Dreamers are protected from deportation by the Deferred Action on Childhood Arrivals (DACA), an executive action by President Barack Obama in 2012.
Rubio has opposed DACA, on grounds the president overstepped his authority. In 2015, he said he prefers that Congress pass legislation protecting Dreamers — rather than Obama's executive action, which he labeled "unconstitutional."
"At some point, (DACA) has to come to an end. It can't be the permanent policy. And my hope is that it would come to an end because it's replaced by a permanent solution," Rubio told the press.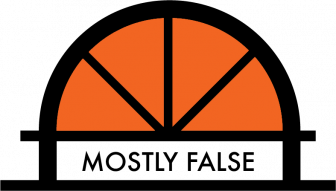 The Observatory rates that part of Murphy's claim — that Rubio wants to deport Dreamers — as mostly false.
Sources:
Congress.gov, DREAM Act of 2010, December 2010.
Huffington Post, Marco Rubio Says He'd Stop Protecting Dreamers From Deportation on Day One, Feb. 19, 2016.
Fox News, Rubio Wants GOP DREAM Act in Place in Time for Fall College Semester, April 22, 2012.
Miami Herald, Marco Rubio's DREAM Act plan might be dead this year, June 18, 2012
Marco Rubio, Biography.
NAFSA.org, Understanding the DREAM Act.
Politico, DREAM Act dies in Senate, Dec. 18, 2010.
Politico, Press transcript, 2015.
Politico, Rubio takes hard line on immigration, May 23, 2011.
Tampa Bay Times, No clear winner in first three-way U.S. Senate debate, Sept. 17, 2010.
The Washington Post, Rubio 'absolutely' stands by 2004 Florida proposal to give in-state tuition to undocumented immigrants, Jan. 10, 2016.
United States Citizenship, What is the Difference Between US Citizenship and Permanent Resident?
USCIS, Consideration of Deferred Action for Childhood Arrivals, 2016.
WESH, Patrick Murphy talks immigration in Orlando, Oct. 3, 2016.