In an op-ed published by The Philadelphia Inquirer, recently re-elected Republican U.S. Sen. Pat Toomey made the following claim regarding his efforts to tighten restrictions on gun sales while respecting the rights of American citizens: "This summer, I worked with Sen. Susan Collins of Maine on, and voted for, 'No-Fly, No-Buy' legislation. Unfortunately, partisan politics prevented this commonsense gun-safety reform from passing."
The Observatory decided to check two parts of the claim: that Toomey voted for Collins' "no fly, no buy" legislation to block those on two terrorist watchlists from purchasing firearms, and that "partisan politics" was responsible for its failure to pass.
As of June 20 –– about one week after the Orlando nightclub massacre –– four bills aiming to tighten U.S. gun laws had failed in Senate votes. On June 21, Collins introduced her bipartisan measure titled the Terrorist Firearms Prevention Act of 2016, which would give the attorney general the authority to deny roughly 100,000 individuals on the no-fly list or the list of individuals who require extra screening at airport security checkpoints from purchasing firearms.
The bill provided an appeals process for American citizens and green card holders should they be denied a purchase and guaranteed a refund on "reasonable" attorney fees should they prevail.
It also included a "look-back" provision in which the FBI would be notified if an individual who has been on the broader Terrorism Screening Database within the past five years purchases a firearm.
Part I: Did he vote for it?
Toomey was one of eight Republican senators to support the bipartisan legislation, which was similar to a bill he introduced earlier that month.
"We must do everything we can to keep guns away from terrorists, while also safeguarding Americans' constitutional rights," Toomey said in a statement posted to his official website. "Sen. Collins' proposal balances both of those essential goals well, and I'm pleased to support it."
In a June 30 post on the Pennsylvania Firearm Owners Association's online forum, Toomey further explained his position and said he voted in favor of Collins' proposal.
"On June 23rd, the Senate voted on the Collins measure, and I joined 51 of my colleagues in voting in favor of it. I believe this sensible gun proposal gives the Attorney General a valuable new tool to fight terrorism while protecting the Second Amendment rights of law-abiding Americans."
The record shows that Toomey voted against an effort to kill the measure by tabling it. We rate his claim that he voted for the measure as verified.
Part II: Did partisan politics kill the bill?
According to an article by Sabrina Siddiqui, writing for The Guardian, "parliamentary games on the part of the Republican leaders who control the Senate" was the main reason the measure failed in the Senate.
Senate Majority Leader Mitch McConnell decided that the vote on the bill would be a "motion to table," rather than a standard cloture vote, which New York Sen. Chuck Schumer referred to as "a motion to kill." The 52 votes in favor of the bill — and against tabling it — were not enough to pass it. Eight Senate Republicans, including Toomey, supported the bill, but the voting bloc did not reach a filibuster-proof majority of 60.
Democratic Connecticut Sen. Chris Murphy, who led a 15-hour filibuster on the Senate floor in an attempt to force a vote on gun legislation, was optimistic despite the defeat. He told The Guardian it was the largest number of Republicans to "defect" from the National Rifle Association since the 2012 massacre of 20 students and six staff at Sandy Hook Elementary School in Newtown, Connecticut.
"These are all moments of progress … We're certainly not there yet, but there's no question that the anti-gun violence movement is gaining steam and gaining votes," Murphy said.
Toomey, who won re-election in Pennsylvania, expressed his aggravation with the outcome of the vote, blaming a lack of bipartisanship for the bill's failure.
"There should be a sensible middle ground on issues such as expanded background checks and keeping guns out of the hands of terrorists, but today's votes mark another missed opportunity to find it," Toomey said in a statement posted to his official website.
We rate Toomey's claim that partisan politics killed the bill as mostly true.
Our rating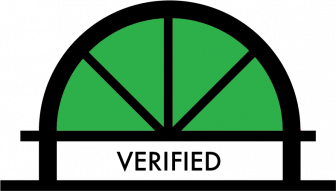 Toomey claimed he voted in favor of the no fly, no buy bill, a claim we rate as verified.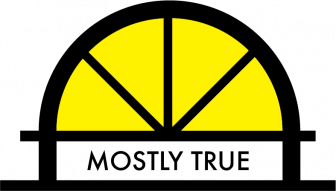 He also claimed "partisan politics" killed the measure. We rate that as mostly true given the role of Republican Senate Majority Leader McConnell in defeating the measure, despite the votes of eight GOP senators, including Toomey, in favor.
Sources:
The Philadelphia Inquirer, October 31 2016, "Toomey: Fighting for gun-safety reform while respecting rights" http://www.philly.com/philly/opinion/20161101_Toomey__Fighting_for_gun-safety_reform_while_respecting_rights.html
Slate, June 2016, "Bipartisan No-Fly-List Gun Bill Introduced in Senate" http://www.slate.com/blogs/the_slatest/2016/06/22/susan_collins_bipartisan_senate_group_back_no_fly_gun_control_bill.html
The Atlantic, June 2016, "Susan Collins Unveils a Gun-Control Compromise" http://www.theatlantic.com/politics/archive/2016/06/susan-collins-gun-control-compromise/488120/
Collins.senate.gov, 2016, "Terrorist Firearms Prevention Act of 2016" https://www.collins.senate.gov/sites/default/files/Terrorist%20Firearms%20Prevention%20Act%20of%202016.pdf
Politifact Pennsylvania, August 2016, "Did Pat Toomey 'cross party lines' to tighten gun laws for suspected terrorists?" http://www.politifact.com/pennsylvania/statements/2016/aug/15/independence-usa-pac/did-pat-toomey-cross-party-lines-tighten-gun-laws-/
The Guardian, June 2016, "Bipartisan gun control bill that showed promise may be discarded in Congress" https://www.theguardian.com/us-news/2016/jun/24/gun-control-bipartisan-bill-congress-senate-house
RealClearPolitics, June 24 2016, http://www.realclearpolitics.com/articles/2016/06/24/vulnerable_gop_senators_split_on_gun_bills_130992.html
Toomey.senate.gov, June 21 2016, http://www.toomey.senate.gov/?p=news&id=1768
Toomey.senate.gov, June 16 2016 http://www.toomey.senate.gov/?p=news&id=1763
Texas Tribune, June 20 2016, "Coryn Gun Measure Fails in U.S. Senate" https://www.texastribune.org/2016/06/20/after-orlando-massacre-cornyn-gun-measure-fails-s/
Senate.gov, Glossary of Terms http://www.senate.gov/reference/glossary_term/table_motion_to.htm