As Democratic Gov. Maggie Hassan and incumbent Republican U.S. Sen. Kelly Ayotte slugged it out in the Granite State this fall, the New Hampshire Senate race was one of the tightest in the nation, with Hassan winning by just over 1,000 votes. During the campaign, Hassan attacked Ayotte's record on reproductive rights. One example was comments Hassan made at a press conference on Sept. 26 and reported by WMUR-TV.
"From Sen. Ayotte's six votes to defund Planned Parenthood to her desire to overturn Roe v. Wade, and her support for allowing employers to deny contraceptive coverage to women, Sen. Ayotte has consistently voted against the interests of Granite State women and their families."
There are three major parts to Hassan's claim.
The first part of the statement relates to how many times Ayotte has voted to defund Planned Parenthood.
We reached out to Hassan's campaign to find out which votes "to defund Planned Parenthood" the claim is referring to, but we didn't receive a reply. However, we were able to find a release from the American Bridge 21st Century PAC supporting the governor that noted six times Ayotte voted to defund the organization.
Two of the votes, however, do not directly defund Planned Parenthood. While Ayotte did vote for the bill which would defund Planned Parenthood, it is slightly misleading to claim the procedural votes carry the same weight.
In fact, by September 2015, Ayotte said she was tired of her fellow Republicans pushing to include the controversial defunding provisions in the government spending bill because they would jeopardize the chances of the bill passing in the Senate.
"We all know what it's going to take to keep the government open, and I think we should have that vote now instead of continuing to have to have the political show votes that show people where we know the votes already are on this issue," Ayotte said, according to a Sept. 22, 2015 article from The Hill. "And that means a clean funding bill now so that we aren't wasting time."  
Ayotte voted against for another version of the continuing resolution that would have defunded Planned Parenthood.
As for Ayotte's "desire to overturn Roe v. Wade," a 2010 video shows Ayotte explicitly saying that she thought the U.S. Supreme Court decision legalizing abortion should be overturned.
Finally, we checked the last part to Hassan's claim, that Ayotte supported "allowing employers to deny contraceptive coverage to women." One example of this is evident in her support of the so-called Blunt amendment.
Ayotte was a co-sponsor on, and voted for, the Blunt amendment, which died in the Senate.This amendment was an attempt to alter the requirement that employers include contraception as part of their health care package.
The Blunt amendment would have have allowed employers with moral or religious objections to deny their employees coverage for medical treatment or preventative health measures with which they disagree. This would include contraception.
A press release from Ayotte's office on June 30, 2014 confirmed her stance in reaction to the Burwell v. Hobby Lobby case that upheld some employers' right to deny coverage for medical care they find morally objectionable.
"Americans shouldn't be forced to comply with government mandates that violate core principles of their faith. This case is fundamentally a matter of religious freedom, and this ruling affirms Americans' religious liberties as protected under the Religious Freedom Restoration Act."
The verdict
The first part of Hassan's claim centers on whether Ayotte voted six times to defund Planned Parenthood. While this is technically true, two of the votes were procedural and did not explicitly stake out a position but were designed to bring the issue to a vote. Hassan is correct that some of these votes would have defunded Planned Parenthood. But voting for or against a bill and voting to bring it to the Senate floor are not the same things.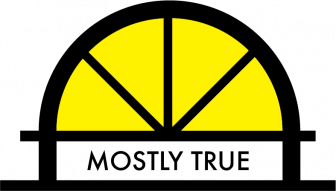 In addition, Ayotte broke with her party to oppose shutting down the government over Planned Parenthood funding, additional context which Hassan did not mention. Based on these two facts, we rate this part of the claim mostly true.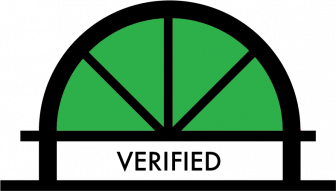 The claims that Ayotte desired to overturn Roe v. Wade and supported allowing employers to deny contraceptive coverage to women are both verified.
Sources:
WMUR, "Women's health issues highlighted by Hassan, Ayotte," Sept. 26, 2016
Congress.gov, "To provide for reconciliation pursuant to section 2002 of the concurrent resolution on the budget for fiscal year 2016"
Washington Post, "Senate Republicans introduce spending bill to avert shutdown, defund Planned Parenthood," Sept. 22, 2015
Senate.gov, " On Passage of the Bill (H.R. 3762 As Amended )," Dec. 3, 2015
Senate.gov, "On the Motion to Table (Motion to Table Murray Amdt. No. 2876 )," Dec. 3, 2015
Senate.gov, "On the Amendment (Collins Amdt. No. 2885 )," Dec. 3, 2015
The Hill, "Ayotte slams GOPers over Planned Parenthood fight," Sept. 22, 2015
The Hill "Senate rejects effort to strip funding from Planned Parenthood," Sep. 24, 2015
Senate.gov "On Cloture on the Motion to Proceed (Motion to Invoke Cloture on the Motion to Proceed to S. 1881 )," Aug. 3, 2015
Youtube.com, "Ayotte on overturning Roe v. Wade, 8/9/10"
Boston Globe, "Birth control splits GOP in New England," Feb. 18, 2012
The Hill, "Senate rejects Blunt amendment to limit birth control mandate," March 1, 2012
Ayotte.Senate.gov, "Ayotte Statement Regarding Supreme Court Decision Affirming Religious Liberty," June 30, 2014
SCOTUS Blog, "Wider impact of Hobby Lobby ruling?:, July 1, 2014