On July 26, Foxconn Technology Group announced plans to invest $10 billion to build a new factory in Wisconsin. The unveiling of the plan was made at the White House, with Foxconn chairman Terry Gou along with President Donald Trump, Vice President Mike Pence, Gov. Scott Walker, House Speaker Paul Ryan of Wisconsin and U.S. Sen. Ron Johnson of Wisconsin.
In light of Walker's 2018 re-election campaign as well as a national concern over the health of American manufacturing, the news was significant. State officials later negotiated an agreement calling for the Taiwanese manufacturer to receive up to $3 billion in state tax subsidies — an incentive that some elected officials, primarily Democrats, questioned as the tax breaks were written into law.
The deal for the new LCD screen manufacturing complex has since passed the Legislature and was signed by Walker, cementing Foxconn as the largest foreign recipient of state subsidies in the nation. As the deal headed toward final approval, political leaders chimed in on the impact, both positive and negative of the plant, which is to be built in Mount Pleasant in Racine County.
On Sept. 12, Sen. Chris Kapenga, R-Delafield, wrote in a press release, "The development of the 20 million square foot campus is expected to support 13,000 direct jobs and over 22,000 induced and indirect jobs. The $10 billion investment is also expected to support 10,000 direct construction jobs over the life of the construction."
Kapenga further said, "Foxconn's investment will have a positive impact across Wisconsin."
To verify this, The Observatory checked an analysis of the project paid for by Foxconn and conducted by the firm EY, formerly known as Ernst and Young. The project at the time was dubbed "Flying Eagle."
According to that document, indirect jobs are those that would be created from Foxconn's purchases from in-state businesses. Induced jobs are those that would be created from an increase in household spending by direct or indirect employees.
EY predicted Foxconn's 13,000-job facility would create 11,453 indirect jobs and 10,792 induced jobs, the sum of which just exceeds 22,000 jobs. Lastly, the report predicted that the factory would create 10,234 direct jobs over the four-year construction period.
However, Kapenga failed to mention the break-even analysis conducted by the Legislative Fiscal Bureau predicting that the state would not recoup its $3 billion subsidy on the deal until 2042.
Additionally, the bureau, citing a separate report by Baker Tilly Virchow Krause — which was retained by the Wisconsin Economic Development Corp. — predicted that 40 to 50 percent of the construction-period and ongoing jobs could potentially be held by nonresidents.
We grade Kapenga's claim regarding the number of jobs Foxconn would create and the "positive impact across Wisconsin" as mostly true, because although the available job predictions match Kapenga's numbers, he failed to include important context — that even under the best-case scenario, it would take 25 years for Wisconsin taxpayers' $3 billion investment to be repaid.
Foxconn's plan to build a factory in Harrisburg, Pennsylvania, that faded after an initial announcement made in 2013, also has been cited by those skeptical of the project.
One critic is Tony Evers, state Superintendent of Public Instruction and Democratic candidate for governor. In a radio ad titled "Foxconned," Evers said, "Those promised Foxconn jobs aren't even required to be jobs for Wisconsin residents."
According to a draft of the contract between the state and Foxconn, the state did create job requirements for Foxconn to receive its maximum tax credits. Beginning in 2018 Foxconn must produce 1,040, 2,080, 5,200 and 9,100 cumulative full-time jobs  each year through 2021. Between 2022 and 2032, Foxconn must create and retain the full 13,000 cumulative jobs to receive the full tax credit each of those years.
Between 2018 and 2032, the state also has established a minimum percent of the expected jobs that Foxconn must create and maintain each year to qualify for any job creation or capital investment tax credits at all.
But the deal does not specify that those jobs must be held by people living in Wisconsin. The plant site is less than 15 miles north of the Illinois border.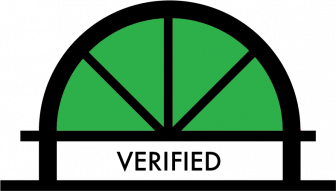 In response, Walker spokesman Tom Everson referenced the fiscal bureau, which cited EY and the administration's use of U.S. Census data finding that 95 percent of the jobs in Racine County, home of the future factory, are held by Wisconsin residents. Adjacent Kenosha County had 88 percent of its jobs held by Wisconsin residents.
We grade Evers' claim as true, because although the contract outlines job creation benchmarks for Foxconn, it does not require that the company hire Wisconsin residents for those jobs.
Sources:
Legislative Fiscal Bureau, August 2017 Special Session Assembly Bill 1: Foxconn/Fiserv Legislation, Aug. 8, 2017
Draft Foxconn contract between Wisconsin Economic Development Corp. and SIO International Wisconsin, Inc., FEWI Development Corp. and AFE, Inc., released Nov. 8, 2017
Tony Evers for Governor press release, , Evers hits bad Walker-Trump Foxconn deal in new radio ad, Aug. 28, 2017
The Washington Post, How Foxconn's broken pledges in Pennsylvania cast doubt on Trump's jobs plan, March 3, 2017
The Milwaukee Journal Sentinel, Foxconn announces $10 billion investment in Wisconsin and up to 13,000 jobs, July 26, 2017
Office of the Governor, Memorandum of Understanding;The State of Wisconsin and Hon Hai Precision Industry Co., Ltd., July 27, 2017
EY, Quantifying Project Flying Eagle's potential economic impacts in Wisconsin, July 2017
State Sen. Chris Kapenga, Senator Kapenga Statement on Foxconn Vote, Sept. 12, 2017