In an April 12 interview with CBS This Morning, Republican House Speaker Paul Ryan of Wisconsin discussed his retirement and touted his achievements during his 19 years in Congress.
"I've been working on tax reform since I got here," Ryan said. "It's why I became chair of Ways and Means Committee. We got that done."
He also touted his efforts to boost military funding.
"I'm a big believer in a strong military. Our military has been hollowed out. It's been — it's been under duress. We are now fixing that. That is done."
Ryan went on to say, "The economic growth platform that we want is in place.
The enterprise zones that I used to work on for years is now in law, which helps poor communities revitalize. So the point being, I have accomplished most of what I came here to do."
The retiring House speaker claims he accomplished most of what he wanted to accomplish, including tax reform, a strong military and enterprise zones, and these are the three things The Observatory decided to check.
Let's start with tax reform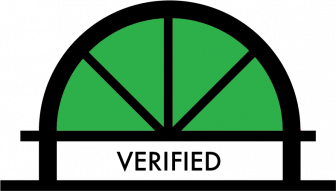 If you follow Ryan on Twitter, you've seen him tweet about taxes. Ryan claims tax reform has been a top issue for Ryan since he took office in 1999 and became the chair of the Ways and Means Committee in 2015.
In December 2017, the Republicans in the House and Senate passed their tax bill and President Donald Trump signed it into law.
According to PolitiFact, the last major tax overhaul until this one was passed in 1986. This package has different implications for different populations across the U.S., but a few of the key changes are as follows.
The Washington Post reported that the vast majority of Americans will pay less in taxes until 2026. Also, the tax bracket for the top earners has been lowered from from 39.6 percent for married couples earning over $470,700 to 37 percent for married couples earning $600,000 or more. In addition, tax rates for the biggest corporations fell from 35 percent to 21 percent, which The Washington Post called "the largest one-time rate cut in U.S. history for the nation's largest companies."
Ryan's claim stating during his time in Congress "we got that (tax reform) done," is Verified. The tax changes were the most significant in the past three decades.
The military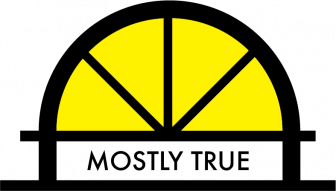 Ryan stated that Republicans in Congress have made significant strides in reversing a "hollowed out" military.
Military spending has been declining fairly steadily since 2010. The $1.3 trillion spending bill supported by Ryan and signed by Trump in March increases defense spending by $80 billion for a total of $700 billion.
Spending is one way to measure military strength, but it is not the only way.
Size of the military is another way to measure power. The size of the military has stayed relatively consistent at about 1.4 million total active duty military personnel since 2000. This is almost one million fewer than in the 1980s and '90s.
If we consider military equipment such as nuclear weapons, our stockpile has been consistently declining since it peaked in 1986. Nevertheless, the United States has the largest number of nuclear weapons in the world. Russia held this title from 2007 to 2011, but since 2012, we have had the most nuclear weapons.
We rate this claim as Mostly True, because while Ryan did not expand on what his definition of strengthening the military is, it is clear he did play an important role in increasing defense spending, and during his time in office, the United States became the biggest nuclear power in the world.
The enterprise zones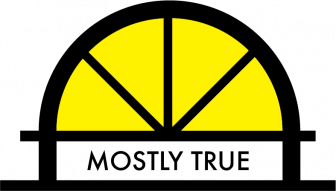 "The enterprise zones that I used to work on for years is now in law, which helps poor communities revitalize," Ryan stated.
According to Steve McClure, president of the Opportunity Alliance, an economic development consulting firm in Springfield, Illinois, enterprise zones are "areas having boundaries within states where businesses or individuals are awarded benefits based upon their actions, such as making investments, retaining and creating jobs, or even moving to an area to help revitalize the area."
This concept was championed by Ryan's mentor, former U.S. Housing and Urban Development Secretary Jack Kemp, and similar programs have been rebranded over the years by multiple politicians.
Ryan's "opportunity zones" program was added as a tax incentive to last year's tax bill. Investors in these neighborhoods can get tax breaks both when they invest in designated high-poverty neighborhoods and on money earned as a result of the investment if held for at least 10 years. The Brookings Institution described the program as offering investors a "very favorable" tax treatment.
The second part of Ryan's claim — that enterprise zones revitalize poor communities — is in dispute. According to multiple studies, enterprise zones do not necessarily increase employment. And Brookings questions whether this latest program will subsidize gentrification, which tends to push out low-income residents.
We rate this claim as Mostly True. Despite the mixed literature on the effectiveness of opportunity zones, Ryan was successful in getting the program added to last year's tax bill.
Tax reform, increasing military strength and creating enterprise zones are three of the goals Ryan says he set out to accomplish when he took office. The Observatory ranked his claims as follows, Verified in terms of tax reform, Mostly True in terms of fixing the "hollowed out" military and Mostly True in terms of achieving enterprise zones.
Sources:
CBS News, Paul Ryan's interview with "CBS This Morning" – full transcript, April 12, 2018
PolitiFact Wisconsin, Paul Ryan claims 1986 tax reform, like the current one, had low public support just before passage, Dec. 18, 2017
The Washington Post, The final GOP tax bill is complete. Here's what is in it., Dec. 15, 2017
The Washington Post, Here's what Congress is stuffing into its $1.3 trillion spending bill, March 22, 2018
Military.com, Here's What the Military Gets in $1.3 Trillion Omnibus Spending Bill, March 22, 2018
Our World in Data, Nuclear Weapons, accessed May 8, 2018
Steve McClure and Brittany Mack, Are Enterprise Zones Striking Out: Is the Fad Over?, 2014
The Brookings Institution, The early results of states' Opportunity Zones are promising, but there's still room for improvement, April 18, 2018
The Brookings Institution, Will Opportunity Zones help distressed residents or be a tax cut for gentrification?, Feb. 26, 2018
David Neumark and Jed Kolko, Do Enterprise Zones Create Jobs? Evidence from California's Enterprise Zone Program, December 2008, revised December 2011
Daniele Bondonio and John Engberg, Enterprise zones and local employment: evidence from the states' programs, September 2000